Bucharest Bible of 1688
From Textus Receptus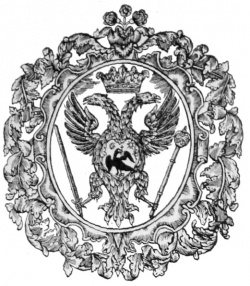 The Bucharest Bible (Biblia de la București; also known as the Cantacuzino Bible) was the first complete translation of the Bible into the Romanian language, published in Bucharest in 1688.
It was ordered and patronized by then Serban Cantacuzino ruler of Wallachia, overseen by logothete Constantin Brancoveanu.
It's a compilation based on a "Frankfurt Septuagint" from 1597 compared with a Venetian Bible printed in 1687 both translated by the Greceanu brothers, an Old Testament by Nicolae Milescu and a New Testament of Transylvania's Metropolitan Simion Stefan from 1648 patronized by Prince György Rákóczi.
The translation project started somewhere in 1682, the material being collected and organized by Ghermano de Nisa from a Greek Academy of Constantinople, Sevastos Kymenites from The Greek School of Bucharest, Radu Greceaunu and Stefan Greceanu. None of them is mentioned in the book. The final draft was submitted for correction to Bishop Mitrofan of the Husi Diocese (mentioned on the last page). The printing started in the 5th of November, 1687 and it ended in the 10th of November, 1688. It was printed in the Metropolitanate's Press of Bucharest under the see of Teodosie, Metropolitan of Hungaro-Wallachia.
It was a milestone for the Romanian culture and for the Romanian Language to be used in the church. At the time, Romanian language was despised and it was not used in the Romanian Church, For example, in 1698 Atanasie Anghel was ordained Archbishop of Transylvania receiving specific orders from Dositheos of Jerusalem to "read aloud inside the church either in Greek or Church Slavonic since Romanian is too small and too limited". The same year Atanasie proclaimed the union of the Transylvanian Orthodox Church with "Rome", creating the Romanian Church United with Rome, escaping the Greek-Slavic (Bulgarian) control of the Romanian Church...
See also
References